The Oxford Handbook of Palliative Care is a concise, comprehensive guide to palliative care, covering all aspects from symptom relief to emotional and spiritual support for the patient and their family. Written to enable quick access to key information, this is the invaluable companion for those in the palliative care field.
---
---
Cancer Caregivers reveals the field of Psycho-Oncology's exploration of the depth of complexities of caregiving experiences and identifies the vast expanses left to be understood. This text describes the characteristics and experiences of cancer caregivers based on their life stage, relationship to the patient, and ethnic group membership, as well as patients' disease and treatment type. It highlights the significant progress in research focused on the development and dissemination of psychosocial interventions for cancer caregivers, and includes in-depth case studies to illustrate their delivery and application. The text also explores the provision of support to caregivers in the community and the legal and ethical concerns faced by caregivers throughout the caregiving process. Cancer Caregivers offers both fundamental and practical information and is the essential resource for all healthcare professionals who work with patients and families facing cancer.
---
---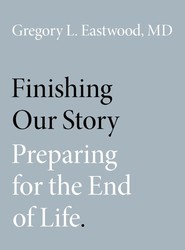 This book is for people who have questions about the end of life in other words, all of us. Gregory Eastwood, a physician and ethicist, confronts questions such as: what to expect, how to prepare for death, what to do when you get there. The book helps us to prepare for our death or that of loved ones in a careful, thoughtful, and practical way.
---
---
The Oxford Textbook of Palliative Nursing remains the most comprehensive treatise on the art and science of palliative care nursing available. Dr. Betty Rolling Ferrell and Dr. Judith A. Paice have invited 162 nursing experts to contribute 76 chapters addressing the physical, psychological, social, and spiritual needs pertinent to the successful palliative care team. This fifth edition features several new chapters, including chapters on advance care planning, organ donation, self-care, global palliative care, and the ethos of palliative nursing.
---
---
Perioperative Pain Management for Orthopedic and Spine Surgery offers a concise yet comprehensive overview of the surgical spine pain management field to help practitioners effectively plan and enhance perioperative pain control. Chapters provide guidance on solving common dilemmas facing surgeons who are managing patients with pain related problems and clinical decision-making, and explore essential topics required for the trainee and practitioner to quickly assess the patient with pain, to diagnose pain and painful conditions, determine the feasibility and safety of surgical procedure needed, and arrange for advanced pain management consults and care if needed.
---
---
This great-value pack offers students a definitive resource on clinical medicine.
---
---
Dying at the Margins: Reflections on Justice and Healing for Inner-City Poor gives voice to the most vulnerable and disempowered population-the urban dying poor- and connects them to the voices of leaders in end-of-life-care. Chapters written by these experts in the field discuss the issues that challenge patients and their loved ones, as well as offering insights into how to improve the quality of their lives. Demystifying stereotypes that surround poverty, Moller illuminates how faith, remarkable optimism, and an unassailable spirit provide strength and courage to the dying poor.
---
---
The Oxford Handbook of Clinical Medicine, a peerless classic in the field, returns for a tenth edition. Thoroughly updated in line with current guidelines, this pocket-friendly book continues to be a truly indispensable companion for the practice of modern medicine.
---
---
Advancing the Science of Implementation across the Cancer Continuum provides an overview of the science of implementation and how it can improve the delivery of evidence-based cancer prevention, control, and care. Chapters explore the field of Dissemination & Implementation (D&I) research and its application to practice, a broad synthesis of relevant research and case studies illustrating each topic area, and emerging issues at the intersection of research and practice in cancer. Both comprehensive and accessible, this book is an ideal resource for researchers, clinical and public health practitioners, medical and public health students, and health policymakers.
---
---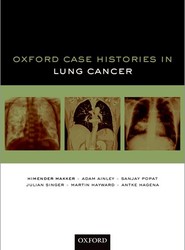 Oxford Case Histories in Lung Cancer provides a multi-disciplinary approach to the management of lung cancer, with a comprehensive collection of real-life clinical cases demonstrating the application of evidence-based recommended practice. It is the ideal day-to-day guide for all those who work with lung cancer patients.
---
---