This is a new edition of a well-established textbook which demonstrates the theory and practice of one of the most popular models used in both university and clinical practice settings. Fully updated throughout, Karen Holland, Jane Jenkins and their colleagues explain how the Roper-Logan-Tierney Model can help today's student learn how to care for patients in a variety of health care contexts and use it as a framework for their nursing practice.
---
---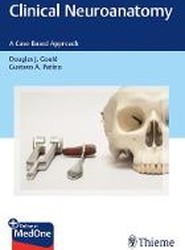 Practical, case-based resource helps students integrate content from neuroanatomy and clinical courses Clinical Neuroanatomy: A Case-Based Approach by Douglas Gould and Gustavo Patino presents nervous system anatomy in a clinically-integrated manner, making it an ideal learning tool for medical students.
---
---
Provides an essential practical guide to all aspects of medical school, from preparation for the first day, through to final exams and planning a career. Includes quick-reference concise summaries covering all clinical specialties.
---
---
A unique combination color atlas and synoptic text on managing heart failure
---
---
Provides coverage of the pathogenesis, clinical, morphologic, molecular and investigational aspects of a full range of blood disorders seen in daily practice The revised fifth edition of this renowned atlas presents readers with a comprehensive, visual guide to clinical hematology, featuring 2700 full-color photographs and figures depicting the spectrum of hematological diseases.
---
---
---
Containing over 550 Single Best Answer questions, the third edition of Oxford Assess and Progress:Clinical Medicine is an essential revision tool.
---
---
This book is an introduction to the field of prognosis, and a discussion of how the information collected during prognosis research can be used to predict an individual patient's outcome. It looks at how we can develop target treatments based on prognosis research.
---
---
A single, comprehensive text covering all the MCQs required to prepare for both the Primary and Final FRCA exams.
---
---