---
OSCEs for Intensive Care Medicine is an essential revision resource for doctors preparing to take the FFCIM or the EDIC. With over 100 questions divided into 8 OSCEs, this book covers the key areas of data, professionalism, resuscitation, and equipment, with further reading and hints and tips for high-quality self-assessment.
---
---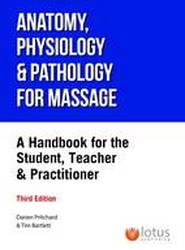 This fully updated third edition of the best-selling Anatomy, Physiology and Pathology for the Massage Therapist provides a solid base for the student and early practitioner to learn the physical make-up of the body, giving a broad introduction to the body's physical functioning.
---
---
An inspiring and uplifting collection of the most vibrant and colourful locations around the world - perfect for travellers, design and architecture aficionados and all those who love colour.
---
---