Arts and humanities education is widespread in undergraduate but almost non-existent in postgraduate medical education where it is arguably more helpful. This book fills that gap. It covers a wide range of arts and humanities including film, theatre, narrative, visual art, history, ethics and social sciences. It also touches on interprofessional education, research in the medical humanities and fundraising. It is not only a hands-on guide to creating arts- and humanities-base programming, but provides literature reviews and a theoretical discussion on each topic. Each chapter has appendices with lesson plans and resources.
---
---
SBAQ's for the FRCEM Primary is a key resource for the new FRCEM Primary examination.
---
---
SBAs and EMIs for the General Surgery FRCS is a key resource for trainees preparing to face the challenging FRCS Section 1 examination.
---
---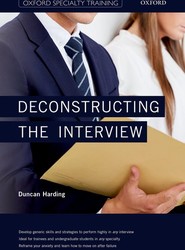 This book takes a fresh approach to passing interviews, by examining the processes which underline successful interview performances.
---
---
This great-value pack offers students a definitive resource on the clinical specialties.
---
---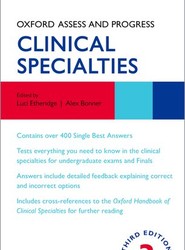 Containing over 400 Single Best Answer questions on the core clinical specialties, the third edition of Oxford Assess and Progress:Clinical Specialties is a definitive and unique revision tool.
---
---
The new 16th edition of Cunningham's has been thoroughly revised for the modern day anatomy student. Each dissection reflects current medical school curriculum and teaching. Completely updated throughout, full colour artwork and new images bring the friendly explanations to life.
---
---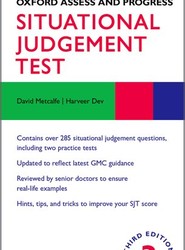 This timely new edition of Oxford Assess and Progress: Situational Judgement Test is THE essential guide to the SJT, now with over 285 practice questions and more detailed feedback and advice than ever.
---
---
This new title is the first book on the market to cover the OSCE element of the FFICM exam, a compulsory qualification for any medic who wants to work in Intensive Care Medicine.
---
---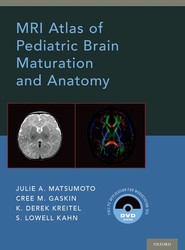 MRI Atlas of Pediatric Brain Maturation and Anatomy provides rapid decision support during the interpretation of pediatric brain MRI when assessment of myelination and maturation present special challenges. Reference images are annotated to highlight key developmental features in the first three years of life for efficient, confident, reliable, and clinically valuable MRI interpretations.
---
---