---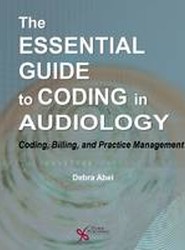 Written by audiologists for audiologists, this book addresses coding, reimbursement, contracting with third party payers, and the U.S. federal and state regulations that govern the practice of audiology.
---
---
This clearly structured and beautifully illustrated atlas, which includes numerous high-quality pre-, intra-, and postoperative pictures, documents the techniques employed in order to deal with the problems typically encountered following a previous failed rhinoplasty.
---
---
The underlying anatomy is only revealed to a limited degree at the time of surgery and the surgeon must then adapt the operative plan to fit the actual anatomy observed in the operating room to achieve the patient's desired aesthetic result.
---
---
This professional resource for audiology practitioners involved in the clinical management of patients who suffer from sound tolerance concerns covers emerging assessment and intervention strategies associated with hyperacusis, disorders of pitch perception, and other unusual processing deficits of the auditory system.
---
---
---
---
---