Everything you ever needed to know about life on the wards that medical school didn't tell you. Includes practical advice coming direct from the authors' experience with topics from applying to the Foundation Programme to planning your career, and from interpreting results to performing practical procedures.
---
---
For over 25 years, Purves Neuroscience has been the most comprehensive and clearly written neuroscience textbook on the market. This level of excellence continues in the 6th Edition, with a balance of animal, human, and clinical studies that discuss the dynamic field of neuroscience from cellular signaling to cognitive function.
---
---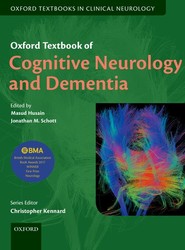 Now in paperback, this text covers the dramatic developments that have occurred in basic neuroscience and clinical research in cognitive neurology and dementia. The text is based on the clinical approach to the patient, and provides essential knowledge that is fundamental to clinical practice.
---
---
---
In Our Words: Personal Accounts of Living with Non-Epileptic Seizures shows those diagnosed with PNES that they are not alone, and how others have courageously managed to come to terms with their seizures. These heartfelt personal accounts will also allow family, friends, healthcare providers and researchers to gain more understanding of the condition and work to provide a better quality of life to those living with PNES.
---
---