The fourth edition of the Oxford Handbook of Acute Medicine has been revised throughout to include the most up-to-date guidelines and treatment management plans. With new figures and clinical tips, and a brand new chapter on the older patient, this edition remains the must-have resource for all those dealing with acute illness.
---
---
Advocacy in Neurology offers a practical perspective on advocacy activities in neurology, aiming to show when and why they are important for neurology.
---
---
Neuroprogression in Psychiatry provides a comprehensive summary of the current developments in the emerging field of neuroprogression.
---
---
Functional MRI: Basic Principles and Emerging Clinical Applications provides an overview of the basic principles of fMRI for clinicians with minimal knowledge of the imaging technique and its research potential and clinical applications. Timely and highly accessible, this book is a valuable resource for researchers and clinicians interested in understanding what fMRI is, how it works, and its applications.
---
---
Neurocritical Care provides 'at the bedside' guidance on the medical knowledge and technical skills required to care for critically ill patients with neurologic conditions. Part of the Pittsburgh Critical Care Medicine series, this compact volume is an ideal reference for physicians and trainees working in either a general ICU or specialty Neuro ICU unit.
---
---
Containing over 550 Single Best Answer questions, the third edition of Oxford Assess and Progress:Clinical Medicine is an essential revision tool.
---
---
Dementia Care: International Perspectives offers readers an insight into the diagnosis, management, and care of dementia patients around the world.
---
---
This great-value pack offers students a definitive resource on clinical medicine.
---
---
Now in its sixth edition, Escourolle & Poirier Manual of Basic Neuropathology continues the tradition of being one of the most respected texts in neuropathology by providing an introduction to the diseases of the nervous system and their underlying pathology. This thorough, yet concise manual covers the full spectrum of categories of neurologic disease, including neoplasia, trauma, vascular disease, and infection, with separate chapters on prion diseases, multiple sclerosis, degenerative disorders, acquired metabolic diseases, hereditary metabolic diseases, congenital malformations, perinatal diseases, skeletal muscle, peripheral nerve, and the pituitary gland. The last chapter covers traditional and current techniques in Neuropathology. Richly illustrated throughout, with over 700 macroscopic and microscopic images of lesions of the nervous system, including tumors, stroke, infection, degeneration, and malformations among, this new edition of the classic monograph is an easy-to-use manual for any student, trainee, researcher, or practitioner seeking basic information on neuropathology.
---
---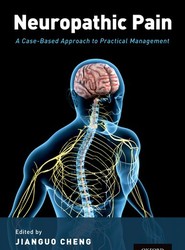 Neuropathic pain is one of the most common, most debilitating, most costly, and most difficult to treat categories of chronic pain conditions that are characterized by a lesion or disease of the somatosensory nervous system. This book integrates all the critical elements around individual patient care into a coherent management strategy that is practical and applicable to daily clinical practice. The overarching goal is to improve clinical outcomes through better understanding of the mechanisms, more accurate diagnosis, and wiser and more comprehensive treatment strategies.
---
---