Published April, 2019
By None
Publisher:
Karnac Books
Rating:
in-stock
---
---
The book presents 100 characteristic case studies to illustrate the salient technical and clinical issues in decision-making and problem solving during the procedure. This book conveys the "real-world" issues and solutions that are not addressed in detail in most books.
---
Hardback
£98.99
£109.99
(
Save 10%
)
---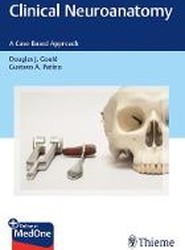 Practical, case-based resource helps students integrate content from neuroanatomy and clinical courses Clinical Neuroanatomy: A Case-Based Approach by Douglas Gould and Gustavo Patino presents nervous system anatomy in a clinically-integrated manner, making it an ideal learning tool for medical students.
---
---
Covering a wide range of diverse age-related disorders, Degenerative Disorders of the Brain addresses disabilities that occur or have their roots in the later stages of life. The book brings together an internationally recognised group of contributors to discuss frontostriatal, fronto-cerebellar and other major brain systems and structures which control and direct normal behaviour, and which can fail during the ageing process, as well as addressing behavioural, clinical, pathophysiological and technical aspects.
---
---
This book contains the most essential information needed for an epilepsy/ EEG rotation. Chapters are formatted with bullet points and feature clinical pearls.
---
---
---
Can You Help Me?: Inside the Turbulent World of Huntington Disease shares the surprising, insightful, challenging, and even encouraging, stories of patients and their families who live with Huntington Disease. Having seen patients for more than 40 years, Dr Thomas Bird, a pioneer neurogeneticist, adds a human touch to this genetic brain disease that devastates persons during mid-life when they can least afford it
---
---
The mismatch negativity (MMN) is the electrophysiological change-detection response of the brain, stimulated by discernible change to a repetitive sequence of sound. MMN has become a popular tool for studying perceptual, memory, and learning functions. This book provides an introduction to MMN and its contribution within different clinical fields.
---
---
The fourth edition of the Oxford Handbook of Acute Medicine has been revised throughout to include the most up-to-date guidelines and treatment management plans. With new figures and clinical tips, and a brand new chapter on the older patient, this edition remains the must-have resource for all those dealing with acute illness.
---
---