This book provides a wealth of insights, advances and new perspectives on cell therapy for different types of neonatal ischemic disease, such as Hypoxic-Ischemic Encephalopathy (HIE), Periventricular Leukomalacia (PVL) and neonatal infarction.
---
---
Part of a new series of self-help books for low-intensity patients, a significant gap identified by IAPT workers
---
---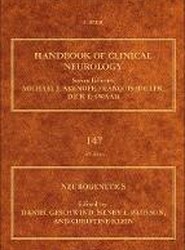 ---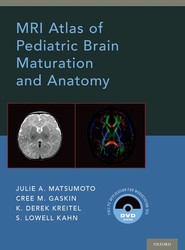 MRI Atlas of Pediatric Brain Maturation and Anatomy provides rapid decision support during the interpretation of pediatric brain MRI when assessment of myelination and maturation present special challenges. Reference images are annotated to highlight key developmental features in the first three years of life for efficient, confident, reliable, and clinically valuable MRI interpretations.
---
---
Navigating Life with Migraine and Other Headaches focuses on the many myths that exist around headaches and dispels common misperceptions by providing simple explanations on how headaches occur, and, most importantly, how to treat them. The authors give real, practical advice: when and how to manage your headaches, when to seek treatment, and when to be concerned. From vitamins to prescription meds; from when to go to the emergency department to optimizing doctor visits; options for managing headaches are presented in this accessible and easy-to-read resource.
---
---
This book is unique in that it provides the reader with the most up-to-date terminology used to describe the human nervous system (central and peripheral) and the related sensory organs, i.e., the Terminologia Neuroanatomica (TNA), the official terminology of the IFAA (International Federation of Associations of Anatomists).
---
---
A life-changing memoir of the power of mindfulness and how it helped a boy without hope to find a new future. Now a leading neurosurgeon, Dr James Doty shares practical tips for meditation and visualisation techniques in this inspiring true story of the woman who taught him to think magically.
---
---
Alzheimer's Disease and Dementia: What Everyone Needs to Know® provides information not only about these conditions, but, crucially, about the many psychological and social strengths possessed by people diagnosed. Identifying and using those strengths can improve the quality of life of all concerned in non-pharmacological ways. This book thoroughly informs readers of the clinical history of these conditions, their causes and treatments, and methods of caring for and communicating effectively with those with AD.
---
---