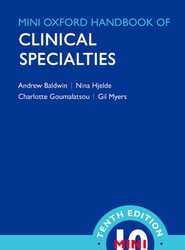 This is the definitive guide to the fourteen core clinical specialties that you will face during medical school and Foundation Programme rotations, and the must-have companion to the Oxford Handbook of Clinical Medicine.
---
---
Practical and all-inclusive, with summary boxes to distil the most important information, the Oxford Textbook of Psoriatic Arthritis will prove an invaluable resource for rheumatologists, dermatologists, trainees, and all members of the multidisciplinary team who are interested in recent advances in PsA.
---
---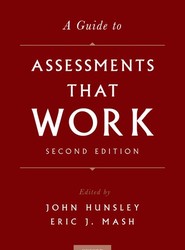 This volume addresses the assessment of the most commonly encountered disorders or conditions among children, adolescents, adults, older adults, and couples. Strategies and instruments for assessing mood disorders, anxiety and related disorders, couple distress and sexual problems, health-related problems, and many other conditions are reviewed by leading experts.
---
---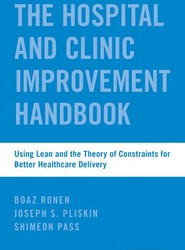 The essential healthcare guide to doing more with existing resources The Hospital and Clinic Improvement Handbook is a practical guide to how operations management — in particular Lean and the Theory of Constraints (TOC) — can rapidly advance value and performance in any healthcare organization. Utilizing a systems approach that will be relevant for healthcare managers and executives, it unpacks and demystifies concepts such as performance measures, operations, quality, cost accounting, pricing, and value enhancement, all as they relate to eliminating waste and non-value-adding activities.
---
---
The largest high-level encyclopedia on molecular medicine is now publishing a topical volume on Nanomedicine. The long awaited volume gives a comprehensive overview on nanomaterials in drug delivery, imaging and as therapeutics.
---
---