---
Key Clinical Topics in Orthopaedic Trauma offers an indispensable practical guide for clinical practice and exam revision. Presented in an A to Z format, this book provides rapid access to the core topics in orthopaedic trauma providing effective exam revision for FRCS (Tr&Orth) candidates and an ideal quick reference for day-to-day practice.
---
---
Over the past four decades, the prevalence of autism, asthma, ADHD, obesity, diabetes, and birth defects has increased substantially among children throughout the world. Not coincidentally, more than 80,000 new chemicals have been developed and released into the global environment during this same period. Today the World Health Organization attributes more than one third of all childhood deaths to environmental causes. Children and Environmental Toxins: What Everyone Needs to Know offers an authoritative yet accessible question-and-answer guide to the"silent spring" of environmental threats to children's health. As the burdens of environmental toxins and chronic disease continue to defy borders, this book will be an invaluable addition to the conspicuously sparse literature in this area.
---
---
Integrative Sexual Health explores beyond the standard topics in men's and women's health, drawing on a diverse research literature to provide an overview of sexual biology and sexual dysfunction, diverse lifespan, lifestyle and environmental impacts on sexual function, integrative medicine solutions to sexual problems, and traditional eastern and western treatment approaches to healing sexual difficulties. This comprehensive guide written by experts in the field provides clinical vignettes, detailed treatment strategies for mitigating the side effects of both medications and sexual dysfunction associated with medical illness and poor lifestyle habits, and extensive further reading resources. Part of the Weil Integrative Medicine Library, this volume is a must read for the specialist and non-specialist alike who who wish to address sexual problems using an integrative medicine approach, and acquire tools to maintain lifetime optimal health and vitality that supports healthy sexuality.
---
---
Fully revised, new edition presenting latest developments in the field of obstetrics. Covers diagnosis and management of numerous disorders and complications that may occur during pregnancy and in labour. Highly illustrated with clinical photographs and learning tools and provides guidelines from various professional and academic organisations. Previous edition (9789351527237) published in 2015.
---
---
This book is a "how to" book that shows people with ideas how to meet the scientific, financial, and regulatory challenges of orphan drug development.
---
---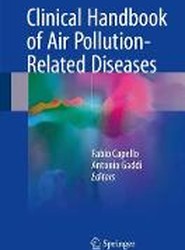 ---