Plum and Posner's Diagnosis and Treatment of Stupor and Coma, 5th edition, is a major update of the classic work on diagnosing the cause of coma, with the addition of completely new sections on treatment of comatose patients, by Dr. Jan Claassen, the Director of the Neuro-ICU at Columbia New York Presbyterian Hospital.
---
---
Acute Pain Medicine is the first comprehensive, case-based text of its kind that explores the essential topics of acute pain medicine, including interventional, pharmacologic, and diagnostic considerations.
---
---
A popular, practical and easy-to-use guide, Oxford Desk Reference: Critical Care second edition distils evidence, therapeutics, and a growing knowledge base in to one single resource. Using their expertise, the Editors have devised an invaluable clinical guide reflecting best practice and training pathways ensuring all key information is covered.
---
---
Cardiac Anesthesia: A Problem-Based Learning Approach provides a comprehensive review of the dynamic and ever-changing field of cardiac anesthesia. Its problem-based format incorporates a pool of multiple-choice questions for self-assessment. Each of its 36 case-based chapters is accompanied by questions and answers, accessible online in a full practice exam.
---
---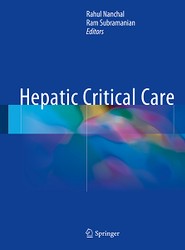 This book focuses on the critical care of the patient with acute, acute on chronic and chronic liver failure as well as the peri-operative care of the patient with liver transplantation. Each of these disease processes is unique in pathophysiological manifestations, underpinnings of physiology and treatment options.
---
---
This issue of Critical Care Clinics, edited by Dr. Kianoush Kashani in collaboration with Consulting Editor Dr. John Kellum, is focused on Intensive Care Unit Telemedicine. Topics in this issue include: ICU telemedicine program administration: from start to full implementation and ICU telemedicine multidisciplinary care teams.
---
---
This issue of Physician Assistant Clinics, guest edited by Kim Zuber, PA-C and Jane S. Davis, CRNP, DNP, is devoted to Critical Care Medicine.
---
---
The Annual Update compiles reviews of the most recent developments in experimental and clinical intensive care and emergency medicine research and practice in one comprehensive reference book.
---
---
Focused Intensive Care Ultrasound is a practical manual designed to help doctors use ultrasound to assess and treat critically ill patients.
---
---
This atlas is a comprehensive guide to critical care for intensivists.
---
---