Applied Theatre and Sexual Health Communication
£64.99
(To see other currencies, click on price)
Hardback
---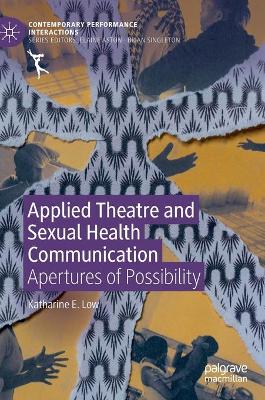 MORE ABOUT THIS BOOK
Main description:
This book analyses the partnership between applied theatre and sexual health communication in a theatre-making project in Nyanga, a township in South Africa. By examining the bridges and schisms between the two fields as they come together in the project, an alternative way of approaching sexual health communication is advocated. This alternative considers what it is that applied theatre does, and could become, in this context. Moments of value which lie around the margins of the practice emerge as opportunities that can be overlooked. These somewhat ephemeral, intangible moments, which appear on the edges, are described as 'apertures of possibility' and occur when one takes a step back and realises something unnoticed in the moment. This book offers an invitation to pause and notice the seemingly insignificant moments that often occurs tangentially to the practice. The book also calls for more outcry about sexual health and sexual violence, arguing for theatre-making as a route to multitudes of voices, nuanced understandings, and diverse spaces in which discussions of sexuality and sexual health are shared, felt, and experienced.
Contents:
Introduction
Part I Context
Chapter 1 HIV/AIDS and the Challenge for Socially Engaged Theatre-Making
Chapter 2 The Context for Our Place, Our Stage
Part II Practice
Chapter 3 Applied Theatre: A Space 'Safe Enough' to Take Risks?
Chapter 4 'If You Want to Be Safe, You Must Stay at Home': Dialogical Spaces and Repressive Outcomes
Chapter 5 Apertures of Possibility: A Subtle Form of Resistance?
Conclusion