Showing
10
of 1077 results for
---
The revolutionary and psychiatrist Frantz Fanon was a foundational figure in postcolonial thought and practice, yet his medical work has only been seriously studied in recent years - and then only in French. Now available in English, the pieces collected here show how Fanon's radical psychiatry was directly related to his philosophy and politics.
---
---
---
This book offers a novel approach to understanding the complexities of communication in culturally and linguistically diverse health care contexts.
---
---
---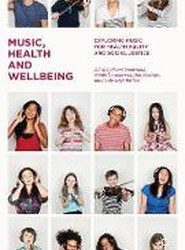 This book explores the power music has to address health inequalities and the social determinants of health and wellbeing.
---
---
This book explores the academic processes of nursing education in times of uncertainty around healthcare policy and healthcare provision.
---
---
Built on presuppositions about failsafe system-design, risk elimination, and human fallibility, the patient safety programme introduces new problems and safety threats in clinical practice by devaluing practical forms of reasoning and the trained safety dispositions of clinicians.
---
---