The Human Body in History and Culture
£20.00
(To see other currencies, click on price)
Hardback
---
£16.67
(To see other currencies, click on price)
---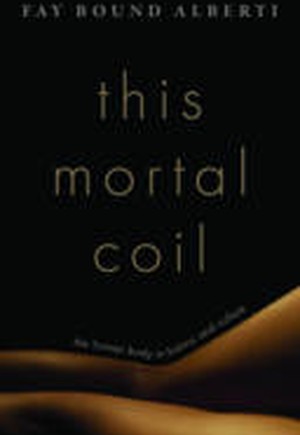 MORE ABOUT THIS BOOK
Main description:
To many people the idea that 'the body' has its own history might sound faintly ridiculous. The body and its experiences are usually seen as something that we share with people from the past. Like 'human nature', it represents the unchanging in a changing world. Bodies just are...
But the body does have a history. The way that it moves, feels, breathes, and engages with the world has been viewed very differently across times and cultures. For centuries, 'we' were believed to be composed of souls that were part of the body and inseparable from it. Now we exist in our heads, and our bodies have become the vessels for that uncertain and elusive thing we call our 'true selves'. The way we understand the material structure of the body has also changed radically over
the centuries. From the bones to the skin, from the senses to the organs of sexual reproduction, every part of the body has an ever-changing history, dependent on time, culture, and place.
This Mortal Coil is an exploration of that history. Peeling away our assumptions about the unchanging nature of the human body, Fay Bound Alberti takes it apart in order to put it back anew, telling the cultural history of our key organs and systems from the inside out, from blood to guts, brains to sex organs. The understanding of the 'modern body' she reveals in the process is far removed from the 'eternal' or timeless object of common assumption. In fact, she argues, its roots go
back no further than the sixteenth century at the earliest - and it has only truly existed in its current form since the nineteenth century.
---
This book is a good place to start thinking anew about reinvigorating debates deconstructing mindbody dualism. Engrossing and provocative... leaves readers eager for more. Slight in weight ..., but not in intellectual breadth. Alberti gives us a new history of the body, primarily the female one. Crucially, she answers the 'so what' question, powerfully demonstrating why the history of the body matters. Moving and thought-provoking [This Mortal Coil shows] how understanding our bodies is integral to understanding ourselves. Alberti has provided a compelling history, which explores the relationship between the biological body, with its bones, skin, guts and genitals, and the language and metaphors we use to describe it, without reducing one to the other. Written accessibly, and in beautiful prose, this book will appeal to historians, social scientists, medical professionals and the general reader alike. Highly recommended. Fay Bound Alberti proves again that she is an exquisite storyteller and compelling historian. This Mortal Coil is an enthralling history of our bodies. Bound Alberti is well known for her insightful analyses of the body... this book is a good place to start thinking anew about reinvigorating debates deconstructing mindbody dualism.