Showing
10
of 2058 results for
This updated and expanded edition retains a practical developmental and lifespan perspective for neuropsychological case formulation. Chapters cover the current status, clinical issues, and essential domains and techniques in clinical neuropsychological practice and research, and include case vignettes that explicate brain-behavior relationships in youth from preschool-age through adolescence with medical disease or psychological disorder.
---
---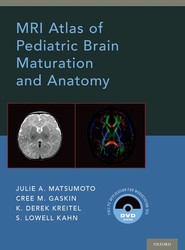 MRI Atlas of Pediatric Brain Maturation and Anatomy provides rapid decision support during the interpretation of pediatric brain MRI when assessment of myelination and maturation present special challenges. Reference images are annotated to highlight key developmental features in the first three years of life for efficient, confident, reliable, and clinically valuable MRI interpretations.
---
---
Navigating Life with Migraine and Other Headaches focuses on the many myths that exist around headaches and dispels common misperceptions by providing simple explanations on how headaches occur, and, most importantly, how to treat them. The authors give real, practical advice: when and how to manage your headaches, when to seek treatment, and when to be concerned. From vitamins to prescription meds; from when to go to the emergency department to optimizing doctor visits; options for managing headaches are presented in this accessible and easy-to-read resource.
---
---
What causes human beings to make a significant change in their lives, a transformative shift in thinking and actions? This fundamental question has preoccupied philosophers, priests, politicians, authors, and scholars for centuries. Today, psychologists and therapists who sit with clients session after session have a unique window into the human psyche, watching the rhythms of change unfold in front of them every day, and yet the process remains a mystery. Research has shown that even in cases of unqualified success, the client and the therapist often have wildly different views on what made it work. Taking that as his starting point, Jeffrey Kottler leads the reader on an exploration of human behavior, seeking to find out what it is that really makes a difference that can lead to transformative and lasting change.
---
---
This practical "how to" guide integrates a comprehensive, interdisciplinary review of literature, alongside a wealth of the authors' combined research experience, into a framework for behavioral health and other investigators to successfully plan, budget, assess, engage in, analyze, and report participant recruitment and retention in intervention and evaluation research studies.
---
---
This book will heighten the public's awareness about counterfeit drugs, critically examine possible solutions, and help people protect themselves.
---
---
Integrative Body-Mind-Spirit Social Work strongly connects Western therapeutic techniques with Eastern philosophy and practices, while also providing a comprehensive and pragmatic agenda for social work, and mental health professionals. The second edition represents a major revision from the original book, featuring numerous case studies and a robust companion website including demonstration videos and reproducible client handouts.
---
---
Chromosome Abnormalities and Genetic Counseling is the genetics professional's definitive guide to navigating both chromosome disorders and the clinical questions of the families they impact. Combining a primer on these disorders with the most current approach to their best clinical approaches, this classic text is more than just a reference; it is a guide to how to think about these disorders, even as our technical understanding of them continues to evolve. Completely updated and still infused with the warmth and voice that have made it essential reading for professionals across medical genetics, this edition of Chromosome Abnormalities and Genetic Counseling represents a leap forward in clinical understanding and communication. It is, as ever, essential reading for the field.
---
---
Psychiatric Genetics: A Primer for Clinical and Basic Scientists offers a straightforward introduction to the essentials of psychiatric genetics, covering basic epidemiology, recruitment for human studies, phenotyping strategies, formal genetic and molecular genetic studies, statistical genetics, bioinformatics and genomics, pharmacogenetics, the most relevant animal models, and biobanking. Each chapter begins with a list of "take home" points that summarizes content, followed by a brief overview of current knowledge and suggestions for further reading.
---
---
Mayo Clinic Essential Neurology, Second Edition has been updated and designed with the busy medical student, resident, and clinician in mind. This rapidly changing specialty has more therapeutic options available to treat neurologic disease than ever before. The text, tables, and illustrations are enhanced with online videos, all designed to provide quick and concise information on common neurologic disorders.
---
---