---
Think how much of your identity and sense of self is vested in what you see in the bathroom mirror every morning. Now imagine the face you've known all your life being so ravaged by cancer, an accident, a fall, a beating, a car crash or a gunshot wound that it is barely recognisable. It's why he became a maxillofacial surgeon.
---
---
---
---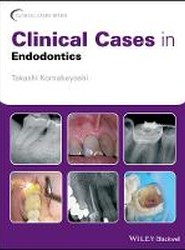 A problem-based text that presents a wide range of real cases in endodontics Clinical Cases in Endodontics presents actual clinical cases, accompanied by academic commentary, that question and educate the reader about essential topics in endodontic therapy.
---
---
This book highlights the potential of low-intensity pulsed ultrasound, or LIPUS, to introduce a new era in dentistry by revolutionizing the approach to dental treatment and providing a cure for pathologic conditions long considered untreatable.
---
---