Showing
10
of 10 results for "Series: Oxford American Handbooks of Medicine"
This attractive, compact handbook offers highly practical,accessible guidance to junior doctors and students. Giving equal weight to both diagnosis and therapy, it includes an easy-to-reference emergency section, and maintains a focus on practical disease management. The book's anatomically-organized sections are supplemented by special sections on the management of GI emergencies and the Top 10 GI Problems, including pertinent algorithms and practice guidelines from the American Gastroenterology Association. Useful appendices provide CT images of common GI problems, normal laboratory ranges, and links to useful websites.
---
---
TheOxford American Handbook of Neurologyis a practical, quick-reference guide for use on the ward and in the clinic. It includes information on neurological assessment and common presentations and disorders, including sleep disorders, neurotrama, and neurosurgery. Numerous neuro-imaging studies and diagrams supplement concise, to-the-point text. The book concludes with an appendix of frequently used scales and indices. It should find a place in the hands of all those caring for neurological patients.
---
---
---
The Oxford American Handbook of Geriatric Medicine is the essential ready-reference to effective geriatric practice. Written in a concise, accessible style, the Handbook covers the entire range of diseases and disorders commonly encountered in the care of older adults and offers easily accessible 'how to' information to facilitate basic geriatric care decisions. Guidance is offered concerning both ethical and clinical decision-making along with evidence-based information on key topics as well as insight into balancing competing priorities in the older patient. Tables and algorithms provide step-wise instruction for evaluation and management. This is a must have resource for all clinical settings.
---
---
---
---
---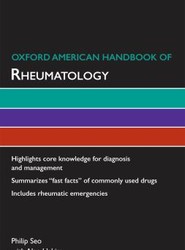 ---
---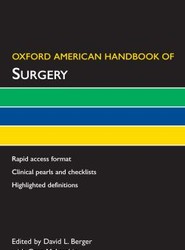 ---