Showing
10
of 197 results for "Series: Medical Radiology"
Practical and comprehensive, this heavily-illustrated reference offers the latest information on the application of all imaging techniques currently used to manage musculoskeletal disorders. It has a unique design of three dovetailed sections.
---
---
This book will enable readers to recognize and understand the CT signs of lung diseases and diseases with pulmonary involvement. It explains how different diseases present on CT and the reasons for these presentations. Includes many diagnostic algorithms.
---
---
---
---
---
---
The second, updated edition of this book provides a comprehensive overview of the field from a neuroradiological perspective. Each each disease-oriented chapter addresses epidemiology, clinical presentation, and therapy; imaging; and differential diagnosis.
---
---
The first text to elucidate the biological complexities of breast cancer in a way that is relevant to the radiation oncologist covers numerous emerging issues and offers practical therapeutic recommendations based on available clinical evidence.
---
---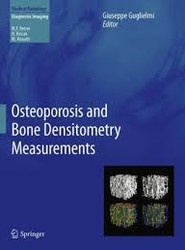 This book discusses prevention, diagnosis, and therapy in osteoporosis, covering acute and chronic, benign and malignant vertebral fractures, high-resolution imaging, treatment of compression fractures using kyphoplasty and vertebroplasty and much more.
---
---
With contributions by numerous experts
---
---