Apply cutting-edge expertise to manage your patients' scarring issues!  
 
Scarring and fibrosis affect millions of people worldwide, and can be devastating both physically and psychologically, whether they result from major trauma such as burns or common conditions such as acne. Put today's most advanced clinical approaches to work for your patients with The Scar Book: Formation, Mitigation, Rehabilitation, and Prevention! A multidisciplinary team of leading world experts presents the state of the art in scar pathophysiology and treatment, breaking down the barriers between medical disciplines to provide unprecedented holistic guidance.
---
---
This clearly structured and illustrated atlas, with numerous high-quality pre-, intra-, and postoperative pictures, documents the techniques for dealing with problems typically encountered following a previous failed rhinoplasty. Each chapter describes the authors procedure for treating the problem and the precautions to avoid similar failures.
---
---
---
---
Reconstructive Dermatologic Surgery is a practical guide for dermatologists edited by Shang I Brian Jiang, Director of Dermatologic and Mohs Micrographic Surgery at the University of California, San Diego. The book begins with a section on designing a dermatologic surgery office. This section also includes chapters on suturing techniques, various flaps procedures, skin, cartilage and composite grafts. The second section focuses on reconstructive surgery for each anatomical site. The final section of the book covers post-operative management in detail, including procedures for scar refinement. Reconstructive Dermatologic Surgery features 200 full colour images, enhancing this ideal resource for residents, fellows and experienced dermatologic surgeons.
---
---
---
---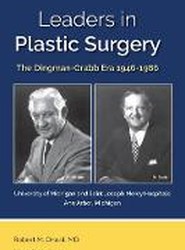 ---