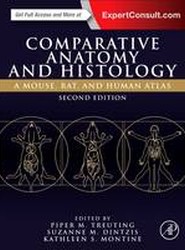 ---
---
Now in paperback, Julian Norton tells tales of dealing with unexpected exotic pets - and handling excitable humans too. Julian has seen all sides of the veterinary world and writes about it all with humour and affection, with a foreword by James Herriot's son.
---
---
In A Yorkshire Vet Through the Seasons, Julian recounts more inspirational tales from his life, the animals he has treated and the people he has met. This book is an inspiration for anyone who loves animals as well as those who dream of becoming a vet.
---
---
---
---
---
---
A concise and practical visual guide to normal cell identification for all those dealing with cytology in the dog and cat. Normal Cell Morphology in Canine and Feline Cytology: An Identification Guide takes a uniquely visual approach to normal cell identification in dogs and cats.
---
---
---