---
Advanced Perioperative Crisis Management is a high-yield, clinically-relevant resource for understanding the epidemiology, pathophysiology, assessment, and management of a wide variety of perioperative emergencies. Each chapter opens with a clinical case, followed by a discussion of the relevant evidence. Case-based learning discussion questions, which can be used for self-assessment or in the classroom, round out each chapter. This book is an ideal resource for trainees, clinicians, and nurses who work in the perioperative arena, from the operating room to the postoperative surgical ward.
---
---
---
---
This volume addresses all areas of interventional pulmonology. It outlines the many issues related to lung cancer and also covers bronchoscopic therapeutic options to benign conditions that are highly prevalent, such as COPD and asthma.
---
---
---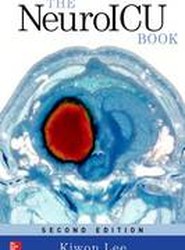 The goal of neurological critical care is to rapidly deliver acute medical therapies and appropriate interventions through effective monitoring of both neurological and end organ function. This is a practical, protocol-based guide to the field of neurocritical care that is updated with fresh research and developments.
---
---
---