12 stories each depict a different organ of the body and illustrate how they are traditionally understood in Chinese Medicine. The author shows that an appreciation of what the Chinese call the 'spirit of the organs' leads to more effective treatments of both common and unusual conditions.
---
---
---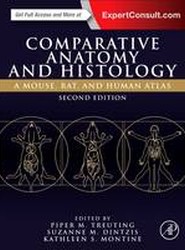 ---
The world's most trusted clinically focused anatomy text!
​
Renowned for comprehensive coverage, the best-selling Clinically Oriented Anatomy guides students from initial anatomy and foundational science courses through clinical training and practice. The eighth edition reflects significant new information and updates and maintains the highest standards for scientific and clinical accuracy. Comprehensive updates reflect changes in the clinical application of anatomy as well as new imaging technologies, focusing on the anatomy that students need to know.
---
---
---
---
For courses in acoustic phonetics, speech science, instrumentation, and voice disorders this textbook provides comprehensive and detailed information on both voice source and vocal tract contributions to speech production.
---
---
---
---