This practical guide to the enablement approach shows how to help adults with autism achieve greater independence and become more self-sufficient. The approach draws on occupational therapy and can be adapted for range of abilities, ideal for improving wellbeing and helping adults to better manage their day-to-day lives.
---
---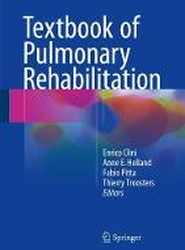 ---
---
Written in everyday language for non-statisticians, this book provides all the information needed to successfully conduct nonparametric analyses. This ideal reference book provides step-by-step instructions to lead the reader through each analysis, screenshots of the software and output, and case scenarios to illustrate of all the analytic techniques.
---
---
---
A ground-breaking text which introduces the theoretical underpinnings and practical considerations of the growing area reablement. With contributions representative of a number of professions including occupational therapy, nursing and social work this book encourages and supports collaborative working.
---
---
Approaches the study of kinesiology by connecting function to the underlying components that make movement possible. Information is presented in a manner that enhances retention by incorporating applications in occupational therapy.
---
---
---