Showing
10
of 1278 results for
---
The field of soft tissue augmentation has expanded rapidly in recent years. After essential introductory discussion of clinical anatomy and danger zones, information is presented on the various available dermal fillers and injection techniques.
---
---
This book explores acoustic effects in hospitals, with a particular focus on the critical care environment, where noise is a major problem, and addresses the resulting design issues as part of the optimisation of the overall physical environment.
---
---
Minimally invasive techniques, designed to reduce morbidity and risk while simultaneously improving outcomes, are increasingly being used in oral and maxillofacial surgery.
---
---
This book is distinctive in that it focuses exclusively on current laparoscopic and endoscopic techniques for inguinal, primary and incisional abdominal wall, and hiatal hernias.
---
---
---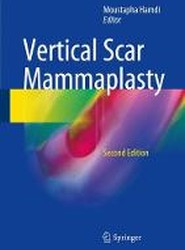 Important advances have been achieved in vertical scar mammaplasty since the successful first edition of this book, which described the fundamentals of the technique.
---
---
JIMD Reports publishes case and short research reports in the area of inherited metabolic disorders. Case reports highlight some unusual or previously unrecorded feature relevant to the disorder, or serve as an important reminder of clinical or biochemical features of a Mendelian disorder.
---
---