This text will serve as a useful resource for physicians managing jugular paragangliomas;the most common tumors of the jugular foramen.
---
---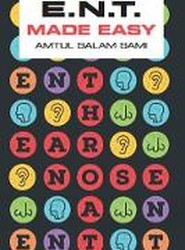 ENT Made Easy discusses the possible causes, management options and complications of a range of common ENT presentations, with the aim of reducing referrals to secondary care. It is ideal for GPs, ENT trainees, medical students and nurse practitioners looking to manage common ENT conditions.
---
---
This book brings together the latest developments on history, physical examination, clinical voice laboratory assessment, common diagnosis and treatments, and other topics important to all voice patients, including those with neurolaryngological complaints.
---
---
Comprehensive textbook for graduate-level amplification courses in audiology programs.
---
---
Provides speech-language pathologists and other members of the voice team with a thorough grounding in the anatomical, physiological, and mechanical aspects of voice production, as well as an introduction to cutting-edge research in voice science.
---
---
Now in one convenient volume, this edition of Vocal Health and Pedagogy answers every question about the voice, from the physics of sounds, to vocal technique, to medications, to performance anxiety.
---
---
---
Includes a focus not only on the structure and function of the Eustachian tube (ET) and its role in the pathogenesis of middle-ear disease and related conditions, but also how this impacts the clinician's management of middle-ear disease. Presented in this one source is the current state of knowledge of the ET within its "system".
---
---