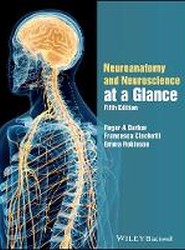 Everything you need to know about Neuroanatomy and Neuroscience at a Glance! Neuroanatomy and Neuroscience at a Glance is a highly illustrated, quick reference guide to the anatomy, biochemistry, physiology and pharmacology of the human nervous system.
---
---
---
First published in 2006, the bestselling Wintrobe's Atlas of Clinical Hematologyhas now been comprehensively updated by a brand-new editorial team to bring you state-of-the-art pictorial coverage of the complete range of hematologic conditions. Thousands of meticulous, full-color images capture the characteristic appearance of each pathologic entity, and concise descriptions point out features of diagnostic importance. The result is a peerless reference to facilitate confident diagnosis in hematology.
---
---
How to Teach Using Simulation in Healthcare provides an ideal introduction and easy-to-use guide to simulation in medical education.
---
---
---
ABC of Learning and Teaching in Medicine is an invaluable resource for both novice and experienced medical teachers.
---
---
---
---