---
---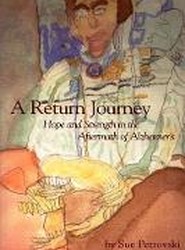 This title is the result of a caregiver's personal journals during her mother's 8-year illness and her correspondence with other caregivers kind enough to share their innermost feelings and emotions. Their stories provide the reader with an insider's view - lessons to be learned from looking through the personal peephole of family members at the heart of the experience itself.
---
---
Fundamentals of Applied Pathophysiology continues to be an accessible and comprehensive introductory text to pathophysiology, written specifically for nursing and healthcare students to assist in the understanding of human anatomy, and the complex disease patterns that affect normal physiology.
---
---
Preceded by: Fast facts about the gynecological exam for nurse practitioners: conducting the GYN exam in a nutshell / R. "Mimi" Clarke Secor, Heidi Collins Fantasia. c2012.
---
---
Delivers the tools graduate nursing students and Advanced Practice Registered Nurses need to translate clinical research into practice. This third edition describes ways to implement Evidenced-Based Practice in clinical practice, including how to search for and evaluate various forms of evidence, design questionnaires and data collection forms, and how to analyse qualitative and quantitative data.
---
---
This prize-winning pocket guide, containing management guidelines for obstetric triage/emergency settings, delivers critical information on obstetrics, midwifery, emergency, and family care for both students and seasoned clinicians. All of the newly revised chapters take a strong collaborative and interprofessional approach to clinical conditions in the obstetric triage setting.
---
---