---
The updated third edition of Cognitive Assessment for Clinicians is a theoretically-motivated guide to the assessment of patients with cognitive complaints.
---
---
This book will guide clinicians through the assessment and management of depression, mild cognitive impairment (MCI), and early dementia., Its focus on office-based management, emphasis on practical interventions, use of case studies to illustrate teaching points, and non-academic language are particular strengths.
---
---
Harnessing the proven benefits of active learning strategies, this is the first activity book created for a broad spectrum of courses in aging-related higher education. It features 32 classroom and community-based educational activities for instructors seeking to introduce and/or enhance aging content in their courses.
---
---
---
Presents state-of-the-art developments in multiple new technologies for older adult care. Grounded in a unique team-based geriatrics perspective, this book delivers a broad range of current, evidence-based knowledge about innovative technology that has the potential to advance the care and well being of older adults.
---
---
Provides nurses and healthcare professionals with a comprehensive overview and analysis of self-neglect in older adults. The only text with the latest analysis of theoretical perspectives, research, and evidence from global leaders in the field, chapters tackle the interdisciplinary problem of self-neglect to deliver current professional practice tools and clinical practice interventions.
---
---
Seven Steps to Managing Your Memory is written in an easy-to-read and comprehensive style, featuring clinical vignettes and character-based stories that provide real-life examples of how to successfully manage age-related memory loss. Neurologist Andrew Budson and neuropsychologist Maureen O'Conner tackle the frequently-asked questions, showing what lapses in memory are normal and which need immediate medical attention, what kinds of alternative and pharmacological treatments can help, and strategies to keep the memory active as you age.
---
---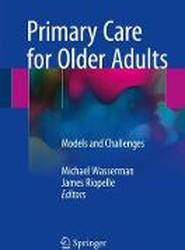 ---
This book clearly explains when and how different rehabilitation techniques should be applied in the aging patient, thereby enabling readers to identify and apply those rehabilitation strategies that will maximize quality of life and functional independence in individual cases.
---
---