---
---
Navigate the unique clinical issues involved in treating athletes who have spinal injuries.
A team of peerless authorities in sports medicine share their unparalleled expertise in Spine Injuries in Athletes, published in partnership with the AAOS. This unique and practical clinical reference culls today's best approaches for managing these injuries, optimizing function, and ensuring quick but safe return to play whenever possible. 
 
---
---
Biomecánica. Bases del movimiento humano es una excelente herramienta que ayuda a los estudiantes a comprender los fundamentos que rigen los movimientos y la compleja interacción dinámica del aparato locomotor, su formato hace hincapié en un enfoque sencillo y amplio que se centra en la naturaleza cualitativa de la biomecánica. Esta 4ª edición Incluye la información más actualizada, ejemplos significativos, aplicaciones pertinentes, ejercicios prácticos y anatomía funcional, física y fisiológica para ayudar a los estudiantes a desarrollar una comprensión holística de los fundamentos del movimiento locomotor humano.  

Esta edición incluye:
Recursos para profesores y estudiantes:
Presentaciones de PowerPoint útiles en la preparación de clases
Banco de imágenes
---
---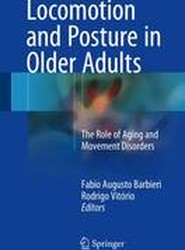 ---
The new edition of Plowman and Smith's renowned text continues to the authoritative textbook for teaching Exercise Physiology.  This engaging and beautifully designed text integrates theoretical  and research based basic exercise physiology with real-world application to prepare students for exciting positions in exercise science, fitness, physical education, athletic training, rehabilitation, coaching and/or allied health professions.
 
Accessible and engaging, the 5th Edition offers coverage of foundational science and critical exercise physiology topics. Organized by independent units (Metabolic, Cardiovascular-respiratory, Neuromuscular-skeletal, and Neuroendocrine-immune) this text offers maximum teaching flexibility for faculty and consistent presentation of material for the student.
---
---
---
---
---