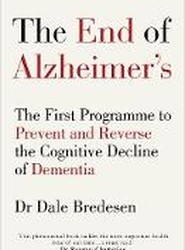 Rewriting the science of Alzheimer's Disease, this book presents the first proven plan to reverse Alzheimer's Disease. Revealing that AD is not one condition but in fact three, it outlines 36 metabolic factors, including micronutrients, hormone levels and sleep, which together can trigger downsizing in the brain.
---
---
Ensuring someone with dementia can maintain their nutritional intake and independence at mealtimes is complex. This book for carers offers a clear breakdown of the eating abilities and meal behaviours that can arise in the care of people with dementia before giving practical information and guidance on how to enhance and support these abilities.
---
---
Recent revisions of the Newcastle Challenging Behaviour Model have prompted the second edition of this guide to assessing and treating a range of behaviours when caring for older people with dementia. New material includes the use of physical restraint during personal care, lies and deception, end of life issues, and racism towards care staff.
---
---
Visiting a city can be an exciting and overwhelming experience, especially when you have Autism Spectrum Disorder (ASD). This enlightening book provides a first-hand sensory perspective of what experiencing a city is like for someone with ASD and offers advice on how to cope in a city when you have sensory issues.
---
---
This is a comprehensive reference guide for managers and colleagues of people with Asperger's Syndrome. The book outlines the day-to-day workplace challenges faced by those with AS and then provides practical strategies to solve them in a respectful way. This book will help anyone engage with and support co-workers with AS to ensure mutual success.
---
---
---
Outlining the enhancing dementia care programme developed by the editors, this book looks at the activities trialled within care homes and gives evidence of their success.
---
---
Provides a contemporary, comprehensive exploration of the theory and technique of psychoanalytically oriented play therapy, reflecting recent shifts in psychoanalytic theory and incorporating relevant information from neighbouring fields. Throughout, a variety of clinical vignettes illustrate childhood behaviors, common dilemmas, and potential therapist responses.
---
---
---
A groundbreaking exploration of the sociology of dementia with contributions from distinguished international scholars and practitioners. Organised around the four themes of personhood, care, social representations and social differentiation,
---
---