---
A holistic overview of child health and development for complementary therapists from diverse disciplines who work with babies and children. In order to deliver effective care and make their own treatment more successful, practitioners needs to know how the issue they are treating relates to other systems, both mental and physical.
---
---
---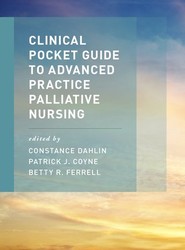 The Clinical Pocket Guide to Advanced Practice Palliative Nursing is a companion guide to Advanced Practice Palliative Nursing, the first text devoted to advanced practice nursing care of the seriously ill and dying. Each chapter presents point-of-care guidance on palliative care issues for quick reference in daily practice. Containing clinical pearls developed from the textbook and practical tools on key points in palliative care, this guide is an ideal resource for practicing APNs.
---
---
---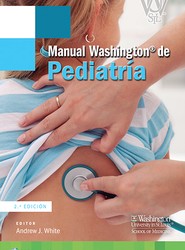 Nueva edición del Manual Washington® de Pediatría, creado por médicos residentes y especialistas de la Universidad de Washington con el fin de proveer una guía integral sobre el cuidado del paciente pediátrico en todas sus etapas de desarrollo y crecimiento y en ámbitos interdisciplinarios. El contenido, expuesto en el tradicional estilo de listas de los manuales Washington, se organiza en 27 apartados. Los dos primeros cubren los fundamentos de la especialidad (crecimiento y desarrollo), y el resto de apartados tratan el abordaje por especialidad o sistema afectado. Además de la cobertura tradicional por especialidades, la obra incluye también apartados de gran utilidad como Adolescencia, Calidad y seguridad en la atención, Diagnóstico por imagen, Pediatría del comportamiento y cirugía pediátrica.
---
---
---
Your accessible guide to the essentials of pediatric diagnostic imaging! Pediatric Radiology: Practical Imaging Evaluation of Infants and Children provides vital insights on how to diagnose both common and rare, congenital and acquired disorders in infants and children using the best imaging approaches available today. And, it does so in a highly concise, practical manner that makes this information easy to understand and apply. Contributions from a host of respected international authorities put the most relevant, expert information from around the world at your fingertips.
---
---
A unique, multi-discipline, developmental approach to childhood psychopathology Child and Adolescent Psychopathology is the only comprehensive text in the field to address genetic, neurobiological, and environmental factors within a developmental context.
---
---
---