---
This book surveys medical and surgical management of reproductive disorders, covering reproductive genetics, endometriosis, ultrasonography and sonohysterography, fertility preservation and associated imaging modalities. Includes access to online video.
---
---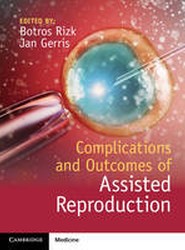 This book examines the clinical and laboratory complications and impacts of assisted reproductive technology from patient preparation to birth.
---
---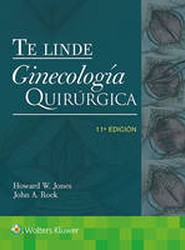 Te Linde Ginecología quirúrgica, el libro de ginecología quirúrgica más leído del mundo, presenta los principios básicos de la técnica quirúrgica ginecológica. Publicado por primera vez en 1946, la 11.ª edición de este prestigioso título sigue manteniendo los principios estables de este tipo de cirugía, así como sigue haciendo hincapié en la importancia del diagnóstico correcto, la evaluación preoperatoria, la comprensión de la anatomía y la fisiología, y la planificación adecuada de los cuidados postoperatorios.

Asimismo, se adapta a la actualidad con un mayor énfasis en la cirugía mínimamente invasiva y en las técnicas aparecidas durante los últimos años, como la cirugía robótica. Como siempre y desde su 1.ª edición, este tratado clásico se actualiza desde el Hospital Johns Hopkins de Baltimore con las aportaciones los autores cirujanos más prestigiosos de todo el mundo.
---
---
---
---
---
---