---
---
---
This market-leading book, with comprehensive coverage of the entire spectrum of liver disease in children, returns with 12 brand new chapters covering key areas in liver transplantation, viral hepatitis, and liver disease in infancy.
---
---
Integrative Environmental Medicine is the most up-to-date, evidence-based resource for clinicians on the history, regulation and effects of modern day environmental chemicals and radiation on human health.
---
---
---
---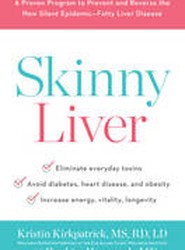 ---
---
Textbook of Hepatobiliary & Gastrointestinal Surgery is an extensive, illustrated, evidence-based review of complex liver and gastrointestinal surgery, edited by gastrointestinal expert Govind Nandakumar, based at Weill Cornell Medical College, New York. Textbook of Hepatobiliary & Gastrointestinal Surgery concludes with discussion on radiology techniques, pathology, and nutrition for gastrointestinal patients, and recovery after surgery. 638 full colour illustrations enhance this comprehensive resource for surgeons in training and in practice.
---
---