---
This book offers unique coverage of all presently known amoeba–resistant microorganisms and their significance in the study of infectious diseases.
---
---
The only text-atlas of its kind on this vital subject, Ultrasound Guided Clinical Cytopathology of the Head and Neck presents a painstakingly thorough revision and updating of the well-received Clinical Cytopathology of the Head and Neck.
---
---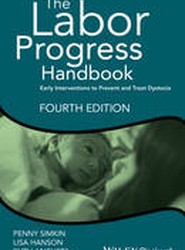 Praise for the previous edition: "This edition is timely, useful, well organized, and should be in the bags of all doulas, nurses, midwives, physicians, and students involved in childbirth.
---
---
---
The only book dedicated to this important area of urology, Ureteric Stenting comprehensively reviews the entire topic, providing highly specialized advice to enable outstanding clinical management of patients.
---
---
Inflammatory Bowel Diseases: A Clinician s Guide provides practical guidance for the diagnosis and management of those suspected or known to have one of the forms of these complex diseases.
---
---
---
Global Health Lecture Notes: Issues, Challenges and Global Action provides a thorough introduction to a wide range of important global health issues and explores the resources and skills needed for this rapidly expanding area.
---
---
The only concise handbook covering anesthetic management of congenital heart disease patients written by a team of two experienced pediatric cardiac anesthesiologists from Boston Children s Hospital.
---
---