This book aims to challenge and change unhelpful attitudes to those who suffer traumatic reactions, to show that they are not signs of weakness or a personality disorder and that there is understanding and help available for those who suffer.
---
---
Trauma-sensitive yoga is a body-based intervention for treating emotional responses to trauma and post-traumatic stress disorder. This book explains why yoga is a useful approach for trauma therapy and shows how to use this method in one-to-one and group settings. It also includes useful examples of non-triggering asanas and breathing exercises.
---
---
---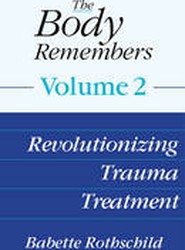 Challenging the notion that clients with PTSD must revisit, review and process their memories to recover from trauma.
---
---
---
---
---
---
A resource on trauma surgery - with an expanded full-color atlas. Enhanced by a full-color design and a high-quality atlas of anatomic drawings and surgical approaches, it takes readers through the full range of injuries the trauma surgeon is likely to encounter.
---
---