An Illustrated Guide To Your Body And How It Works
PLEASE NOTE: Due to the relocation of the Wisepress distribution centre, we are unable to ship books until November 2021. Whilst you are welcome to place an order, the book/s will not be shipped until November. Thank you for your understanding.
£14.99
(To see other currencies, click on price)
Paperback / softback
---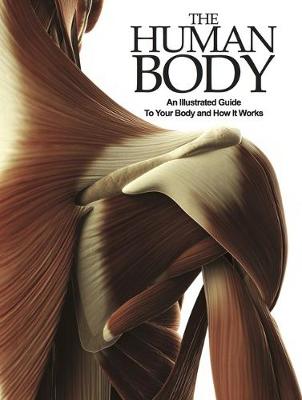 MORE ABOUT THIS BOOK
Main description:
Discover how the individual parts of the human body function and work together: in this accessible and fascinating examination, you can navigate through the body from head to toe, looking at each individual area. As you read The Human Body, you will find out incredible facts, such as:
* The average person produces about 0.75-1.1ml tears (lacrimal fluid) every day
* A marathon runner achieves 40 percent greater cardiac output than an untrained person
* Sneezes travel at 160km/h (100 mph)
Clear, jargon-free text describes the function of individual parts of the body, from the skull and brain to all the major organs, bone structures and nervous systems, giving a comprehensive insight into the parts of the body we take for granted. All artworks are annotated to make every element clear. If you need to know about the human body and how it works, this is the book for you.
Contents:
Introduction
Head
Neck
Thorax
Upper Limbs
Abdomen
Reproductive System
Pelvis
Lower Limbs
The Whole Body System
Index
PRODUCT DETAILS
ISBN-13: 9781782745167
Publisher:
Amber Books Ltd
Publication date: March, 2017
Pages: 256
Weight: 800g
Availability: Contact supplier
Subcategories:
Anatomy
,
Physiology