Showing
10
of 160 results for
---
This book provides a useful text for research students and scientists on the latest knowledge about the immune system of fish, cutting edge technologies and the step required to develop, test and commercialise fish vaccines.
---
---
---
---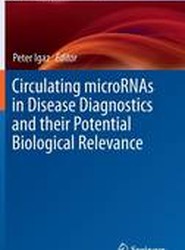 ---
This book details the polymorphisms of genes encoding pattern recognition receptors (PRRs). Following a short description of the general role of PRRs in the immune system, coverage examines the structure and function of Toll-like and NOD-like receptors.
---
---
---
Ibuprofen is one of the world's most successful drugs, now available in innumerable formulations. The author of this book, an expert in the field of inflammation pharmacology, considers the pharmacology, clinical applications and side effects of the drug.
---
---
This book details the evolution of cysteine-containing antimicrobial peptides and their role in host defense in plants and micro-organisms. It also examines the role of antimicrobial peptides in disease and gives an outlook on new therapeutic options.
---
---
---