Showing
10
of 136 results for
A one-stop full-colour resource which provides tailored, guideline-specific information to prepare you for your medical school examinations.
---
---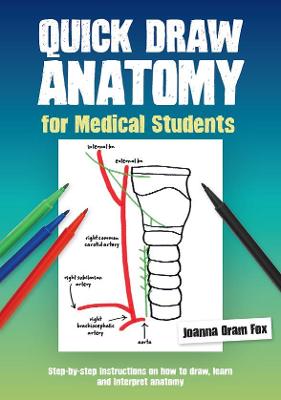 Simple, step-by-step full-colour instructions on how to draw, learn and interpret the anatomy you need to know as a medical student.
---
---
This book provides three complete mock exams, with answers, including the new style CRQs as well as SBA (single best answer) questions. Detailed explanations of the answers are supplied, together with references.
---
---
This book covers the most common conditions seen in an out-of-hours primary care or urgent medical care setting.
---
---
This new edition has been completely revised to take in all the NICE, ESV and ESVS guidelines that have been updated over the last 5 years. It covers all the cardiology a medical student needs to know.
---
---
Authentic cases to help prepare students for clinical practice! The cases presented in this updated edition cover the fields of medicine, surgery, obstetrics and gynaecology, paediatrics and psychiatry. They will help to improve clinical decision-making, clinical knowledgeand patient management.
---
---
This book provides a simple 'short circuit' tool to help GPs explain mental health problems simply and effectively to their patients. The tool is straightforward, easy to convey within the confines of a 10-minute consultation and extremely effective in helping to break down the stigma that patients often feel.
---
---
This book provides a practical guide to help nervous candidates, and particularly International Medical Graduates (IMGs), prepare effectively for the Recorded Consultation Assessment (RCA). This exam has replaced the CSA element of the MRCGP exams due to Covid-19.
---
---
Clinical Integration: Surgery features 90 clinical cases, with detailed explanations and notes, to help medical students and junior doctors link medical science with clinical context and build an appreciation of how pathophysiology manifests as recognisable clues.
---
---
An innovative, visual full colour textbook to help medical students learn and understand core medical conditions.
---
---