Showing
7
of 7 results for
Clear, comprehensive, and research-based, this is the leading Canadian introduction to mental health practice in social work.
---
---
This seminal exploration of the sociology of health, illness, and medicine gives students an accessible and thorough view of Canada's evolving health-care system and issues it faces.
---
---
Aimed at second- and third-year ethics courses offered out of medical schools, health sciences departments, and nursing programs, Doing Right: A Practical Guide to Ethics for Medical Trainees and Physicians, fourth edition, is a practical guide to analyzing and resolving the ethical dilemmas medical practitioners face on a day-to-day basis.
---
---
The only text that accessibly examines the social determinants of health from a Canadian, contemporary, and comparative perspective.
---
---
Fundamentals of Health Psychology is a core text intended for students studying health psychology at the third- and fourth-year levels. This contributed volume brings together a highly distinguished, internationally respected team of authors to discuss the sub-fields of health psychology in North America and emphasizes evidence-based approaches to health psychology.
---
---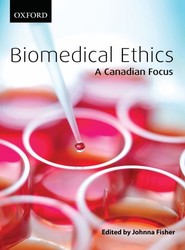 Biomedical Ethics: A Canadian Focus is a collection of readings that examines contemporary issues in biomedical ethics.
---
---
In 15 chapters and approximately 500 pages, Clarke has presented a well-written and student friendly overview of the main issues surrounding the sociology of health and illness and the sociology of medicine in our country.
---
---