Showing
10
of 31 results for
Focuses on clinical procedures, with snapshots of relevant supporting issues. Succinctly presented, logically structured, it provides tips on performing the optimum radiographic examination.
---
---
Provides problem-based learning, case studies, and questions and answers on Neurology. This book presents material in a format aimed at enhancing thinking and understanding. Adopting a case-based style, chapters cover major neurological syndromes, from seizures through to urinary dysfunction. This book is for veterinary students and practitioners.
---
---
* * The first serious scientific attempt to summarise what is known about attachment disorders. * * Draws on theory, empirical research and experience in child care settings.
---
---
Heart failure has become an increasing focus for a range of physicians as the number of patients with chronic ischemic and nonischemic structural heart disease increases. This book intends to provide a summary of medical therapy and implantable device management for the control of arrhythmias and conduction disorders associated with heart failure.
---
---
This tried and trusted guide to Dermatology is now in its ninth edition. Lecture Notes: Dermatology provides medical students and junior doctors with an accessible and easy-to-read introduction to dermatology and core dermatological conditions, perfect as a core and revision text throughout the clinical years.
---
---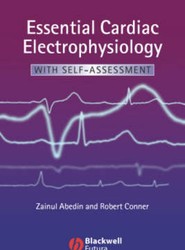 This concise collection of electrophysiological facts prepares you to face the clinical questions surrounding arrhythmia and conduction disorders with confidence.
---
---
Although vitiligo has traditionally been very difficult to treat, a new breakthrough surgical treatment is expanding options for practitioners and patients. Standard treatments depend on the severity of the condition and the patient's feelings of disfigurement. Cover-up cosmetics work well for some people.
---
---