Showing
10
of 650 results for
Describes the nuts and bolts of play therapy and provides fifteen of the most popular materials and activities practitioners can use with children today. Some are classics in the field, including sand, block, and role play, while some are relatively new approaches, such as electric game play and virtual reality play.
---
---
Presents deliberate practice exercises to help students, trainees, and clinicians address common challenges that arise in emotion-focused therapy. Deliberate practice is a rigorous training method that involves repeated behavioural rehearsal and stimulation-based learning therapy techniques.
---
---
Crises that erupt in the midst of a psychotherapy session can be overwhelming not just for the client but also for the therapist. Yet every crisis also can be a therapeutic breakthrough. With this book, therapists learn how to transform such critical moments in psychotherapy into powerful and positive turning points.
---
---
Designed as a manual for training and teaching, this book shows how group psychodynamic-interpersonal psychotherapy practitioners combine knowledge of the interpersonal factors that underlie each patient's symptoms, with a sound understanding of group process theory and stages of group development, to effect real and lasting change.
---
---
Provides in-depth coverage of APA's 2017 Multicultural Guidelines, teaching students and professionals how to apply them in clinical practice, education, research, and consultation. The authors expand the scope of the original document to create an even more thorough and easy-to-read advice for developing cultural competence.
---
---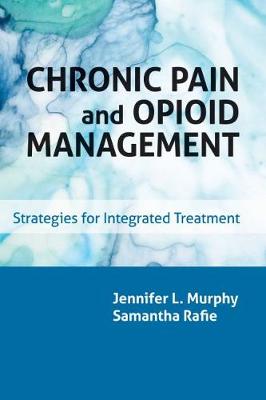 Presents an integrated healthcare team approach that helps patients manage opioid use in a structured, safe, and supportive environment while also exploring all of the factors that impact the patients' pain experience. This whole-person approach to care allows for cross-cutting strategies to be applied and maximizes the reduction of suffering.
---
---
Summarises promising, evidence-based strategies clinicians can implement in their work with morally injured persons. Through the use of case examples, the authors discuss theoretical models for conceptualizing moral injury, conceptual and clinical concerns for addressing such injuries in clinical practice, and intervention approaches.
---
---
Summarizes what is known - as well as what is still unknown, or unproven - regarding the use and clinical effectiveness of non-traditional treatments for PTSD including mindfulness meditation, yoga, acupuncture, animal-assisted therapies, and MDMA-ecstasy. Includes clinical vignettes and insights derived from the author's experience.
---
---
This primer to psychoanalytic approaches, including clinical strategies and case examples illustrating short and longterm psychoanalytic treatment, is an essential resource for students and trainees interested in learning about psychoanalysis, as well as experienced clinicians seeking to refresh their knowledge.
---
---
Researchers in group psychology and group psychotherapy rarely consider each other's work, despite their clear areas of common interest. This book demonstrates how these separate but related lines of research can be used to inform and enrich each other.
---
---