Showing
10
of 492 results for
There are many different, yet equally effective, evidence-supported therapies for most psychological problems today. Yet, if different, how can they be equally effective? How can therapists integrate them in practice? In this video, J. Scott Fraser discusses the process paradigm, which proposes that all problems are vicious cycles, shaped by context, that effective treatments intercept and reverse.
---
---
Dr Lawrence Josephs demonstrates his integrative mentalization-based approach for helping couples manage conflicts and emotional dysregulation. In the therapy demonstration, Dr Josephs works with a couple engaged to be married who have suffered from issues stemming from infidelity. Applying his approach, Dr Josephs helps the couple to manage negative interaction patterns and begin to restore trust.
---
---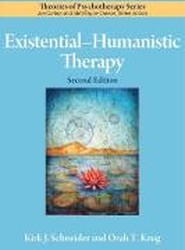 Existential-humanistic therapy melds European existential philosophy - which values self-inquiry, struggle, and responsibility - with the American tradition of spontaneity, optimism, and practicality. This volume demonstrates how this unique approach can help clients free themselves from self-imposed limitations and develop a deeper understanding of their authentic life goals.
---
---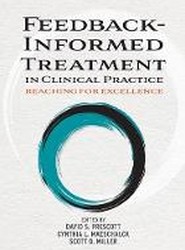 Coalesces expert insights from practitioners who have successfully integrated feedback-informed treatment (FIT) in their own work. Their experiences demonstrate how other clinicians can incorporate FIT into their own practices to consistently monitor clients' progress and the therapeutic alliance.
---
---
Offers an insightful portrait of chronic predatory offenders, problem police officers, and others with a demonstrated propensity for violent conduct. Dr Toch explores the personal motives, attitudes, assumptions, and perceptions of men who are recurrently violent.
---
---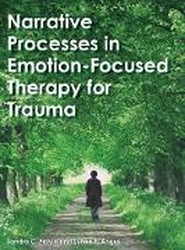 Emotion-Focused Therapy for Trauma (EFTT) is an evidence-based, short-term individual therapy that has proven highly effective in treating clients with trauma through its emphasis on both narrative and emotion processes. Richly illustrated with clinical examples and excerpts from therapy sessions, this book fully integrates theory, research, practice, and training.
---
---
Describes how therapists can combine multicultural theory with their own lived experience to meaningfully engage clients in issues of culture. The authors of this book recommend that mental health practitioners focus not on what they have learned in previous clinical or educational settings, but on what they don't know about the client who sits across from them.
---
---
Brief dynamic therapy is a time-efficient treatment in which the therapist maintains a focus on specific client issues, all within a basic psychodynamic framework. This volume focuses largely on time-limited dynamic psychotherapy. It explores this integrative, culturally-sensitive approach, its theory, history, the therapy process, primary change mechanisms, empirical basis, and developments.
---
---
Guided by the APA Ethics Code, this book provides short sketches illustrating the myriad ways in which ethical standards work in psychological practice.
---
---