Generation. Nature of the Child. Diseases 4. Nature of Women and Barrenness
PLEASE NOTE: Due to the relocation of the Wisepress distribution centre, we are unable to ship books until November 2021. Whilst you are welcome to place an order, the book/s will not be shipped until November. Thank you for your understanding.
£15.95
(To see other currencies, click on price)
Hardback
---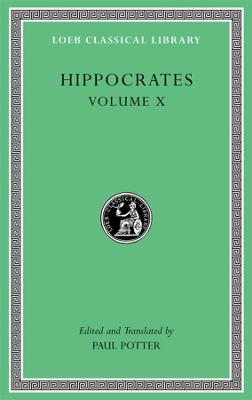 MORE ABOUT THIS BOOK
Main description:
This is the tenth volume in the Loeb Classical Library's ongoing edition of Hippocrates' invaluable texts, which provide essential information about the practice of medicine in antiquity and about Greek theories concerning the human body. Here, Paul Potter presents the Greek text with facing English translation of five treatises, four concerning human reproduction (Generation, Nature of the Child) and reproductive disorders (Nature of Women, Barrenness), and one (Diseases 4) that expounds a general theory of physiology and pathology.
PRODUCT DETAILS
ISBN-13: 9780674996830
Publisher:
Loeb Classical Library
Publication date: October, 2012
Pages: 464
Dimensions: 108.00 x 162.00 x 23.00
Weight: 318g
Availability: Contact supplier
Subcategories:
Anatomy
,
General Issues