This book outlines potential situations faced by those using laparoscopy as well as ways to prepare for them. It includes descriptions of specific procedures with accompanying drawings and pictures as well as a review of the literature on the subject.
---
---
Interventional and Endovascular Tips and Tricks of the Trade is a compilation of unconventional, yet invaluable, interventional techniques for solving complex clinical problems that may arise during both vascular and non-vascular procedures. These methods are presented using a succinct, user-friendly outline format and case examples that focus on applications, patient selection, and potential pitfalls.
---
---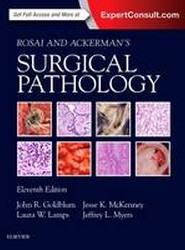 ---
This book provides a unique and comprehensive overview of minimally invasive (MI) surgical options for the treatment of pancreatic diseases.
---
---
---
This book aims to equip readers with a better understanding of neuroendocrine tumors of the abdomen and explains how to manage them optimally by making use of novel therapeutic options that represent major advances on previous treatments.
---
---