Showing
4
of 4 results for "Series: Routledge Revivals"
Published in 1991: This book explores the possibilities of protecting the heart against stress and ischemia through adaptation to intermittent hypoxia or to mild, nondamaging stress exposure. These possibilities are based on studies that show an increase in the potency and efficiency of stress-limiting systems when subjected to repeated stress actions, adaptation to high altitude hypoxia, or adaptation to increased physical loads.
---
---
First published in 1994: Colorectal Physiology reviews recent findings in fecal incontinence, which is becoming a greater concern to physicians and surgeons as our population grows older and becomes better educated. International experts in anorectal physiology and management of incontinence present their personal views and specific clinical experiences on topics such as causes, diagnostic testing, and modes of treatment.
---
---
First published in 1992. Dermal Immune System discusses the structural and functional characterisations of the dermal immune system, including dermal dendritic cells, monocyte/macrophages, microvascular endothelial cells, pericytes, veil cells, fibroblasts, mast cells, dermal T lymphocytes, and peripheral nerve endings.
---
---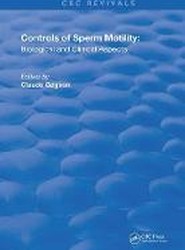 First published in 1990, this timely book provides the first comprehensive state-of-the-art updates on various aspects of sperm motility. The first section describes in detail the structures, molecules and regulatory mechanisms involved in sperm movement.
---
---