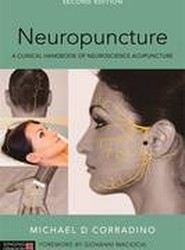 A clinical manual of a groundbreaking acupuncture system that incorporates neuroscience into its clinical applications for pain management, orthopaedic conditions and internal medicine. New research shows how to apply the neurophysiological mechanisms of acupuncture and electrical acupuncture to the traditional TCM model of healthcare.
---
---
---
The first book to bring together the best techniques from osteopathy and chiropractic, this easy-to-use guide is necessary reading for any manual therapist wishing to hone their skills and discover related techniques that will enhance their practice.
---
---
"Amy Myers ... offers ... [an] approach to prevent a wide range of inflammatory-related symptoms and diseases, including allergies, obesity, asthma, cardiovascular disease, fibromyalgia, lupus, IBS, chronic headaches, and Hashimoto's thyroiditis"--Amazon.com.
---
---
A study of the Christmas Rose (Black Hellebore) medicinal plant, and its use in contemporary medicine. Includes case studies and treatment plans for doctors and medical professionals.
---
---
---
---
---
---
---