---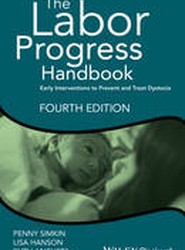 Praise for the previous edition: "This edition is timely, useful, well organized, and should be in the bags of all doulas, nurses, midwives, physicians, and students involved in childbirth.
---
---
Revealing the value of parent-infant groups as a way of promoting emotional and physical attunement between parent and infant, this book describes different therapeutic approaches to running antenatal and postnatal groups. With descriptions of the underlying theory, case examples show a broad array of parent-infant groups in action.
---
---
---
Reveals the surprising history of the Lamaze method of childbirth, also known as psychoprophylaxis, by tracing this psychological, non-pharmacological approach to obstetric pain relief from its origins in the USSR in the 1940s, to France in the 1950s, and to the United States in the 1960s and 1970s.
---
---
---
---
Preceded by: Midwifery and women's health nurse practitioner certification review guide / Beth M. Kelsey and Jamille Nagtalon-Ramos. Third edition. [2015].
---
---