Focusing specifically on the most prevalent type of lung cancer, this full-color laminated chart discusses the five types of non-small cell lung cancer, signs and symptoms, diagnosis and screening, staging, and treatment options. The central illustration shows a cross-section of the left lung with clear depictions of the presence of NSCLC.
---
---
Global Health Lecture Notes: Issues, Challenges and Global Action provides a thorough introduction to a wide range of important global health issues and explores the resources and skills needed for this rapidly expanding area.
---
---
---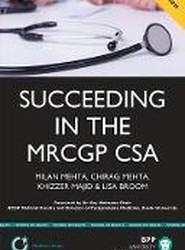 The most up-to-date CSA revision guide available complete with two mock CSA exam circuits along with guidance on how to tackle any possible CSA scenario.
---
---
This text offers 350 practice questions with answers and explanations from examiners to help candidates pass the DRCOG examination.
---
---
---
---
Consultation Skills for the MRCGP is one of the best-known and best-selling MRCGP practice books. This new edition has been extensively revised; the existing cases have been updated to reflect changes in treatment guidelines and 13 all-new cases have been added.
---
---
Surviving the journey through the Royal Australasian College of Physicians (RACP) examinations requires grit, courage and hard work. The second edition of How To Pass the RACP Written and Clinical Exams is fully updated to help candidates and those who teach them dig deep to maximise their chances of success.
---
---