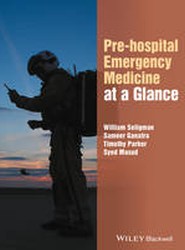 Pre-hospital Emergency Medicine at a Glance offers healthcare students and trainees the essential theoretical knowledge and practical skills relevant to the provision of immediate care outside of the hospital.
---
---
---
---
Students can save money on these two essentials to A&P! The textbook covers the essential science, applied to nursing practice, supported by online videos, questions and flashcards, with access to an interactive ebook. The colouring book is a fun way to learn and revise.
---
---
From cover to cover, Fast Facts for the Family Medicine Board Review is designed to help you achieve success on the American Board of Family Medicine exam. This easy-to-use, up-to-date review tool is aligned with the ABFM exam, providing essential information to help you succeed. In every chapter, succinct clinical knowledge is structured to allow immediate practice for testing that knowledge—a proven format for success on medical board exams and in practice.
---
---
The second edition of Revision Notes for the FRCEM Intermediate SAQ paper is an ideal revision guide covering all areas needed to pass the FRCEM Intermediate examination.
---
---
The new 16th edition of Cunningham's has been thoroughly revised for the modern-day anatomy student. Each dissection reflects current medical school curriculum and teaching. Completely updated throughout, full colour artwork and new images bring the friendly explanations to life.
---
---
This is a practical and authoritative guide for any doctor considering a role in medical education.
---
---
Medical Physiology: Principles for Clinical Medicine richly presents the physiology knowledge necessary for clinical practice. Along with the latest information on how the human body reacts to internal and external changes, the text provides a deep understanding of how physiologic systems coordinate to maintain optimal health. 
---
---