An honest and emotional His and Hers guide to surviving IVF.
---
---
This book surveys medical and surgical management of reproductive disorders, covering reproductive genetics, endometriosis, ultrasonography and sonohysterography, fertility preservation and associated imaging modalities. Includes access to online video.
---
---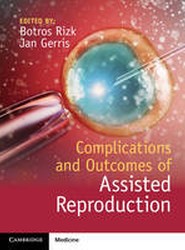 This book examines the clinical and laboratory complications and impacts of assisted reproductive technology from patient preparation to birth.
---
---
Our knowledge of reproductive biology has increased enormously in recent years on cellular, molecular, and genetic levels, leading to significant breakthroughs that have directly benefitted in vitro fertilization (IVF) and other assisted reproductive technologies (ART) in humans and animal systems.
---
---
---
---
Offers readers practical ways to improve their health and wellbeing to be ready for conception and pregnancy. This book features: over 50 recipes with key nutrients to nourish your body; cleansing plans to optimize your health; targeted advice for those undertaking IVF; and, advice on how to rebalance after miscarriage.
---
---