---
---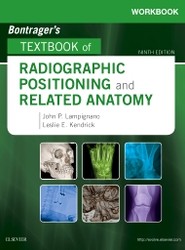 ---
The only text-atlas of its kind on this vital subject, Ultrasound Guided Clinical Cytopathology of the Head and Neck presents a painstakingly thorough revision and updating of the well-received Clinical Cytopathology of the Head and Neck.
---
---
---
---
Based on research and clinical trials, this book details the latest research in magnetic resonance imaging (MRI) tagging technology related to heart mechanics. It covers clinical applications and examines future trends, providing a guide for future uses of MRI technology for studying heart mechanics.
---
---
---
Your accessible guide to the essentials of pediatric diagnostic imaging! Pediatric Radiology: Practical Imaging Evaluation of Infants and Children provides vital insights on how to diagnose both common and rare, congenital and acquired disorders in infants and children using the best imaging approaches available today. And, it does so in a highly concise, practical manner that makes this information easy to understand and apply. Contributions from a host of respected international authorities put the most relevant, expert information from around the world at your fingertips.
---
---