Ensuring someone with dementia can maintain their nutritional intake and independence at mealtimes is complex. This book for carers offers a clear breakdown of the eating abilities and meal behaviours that can arise in the care of people with dementia before giving practical information and guidance on how to enhance and support these abilities.
---
---
The only single-source reference on the science of olives and olive oil nutrition and health benefits Olives and Olive Oil as Functional Foods is the first comprehensive reference on the science of olives and olive oil.
---
---
---
---
---
---
Guía básica de bolsillo para el profesional de la nutrición clínica es una referencia portable, accesible y de consulta rápida ideal para los profesionales de la atención a la salud y de la nutrición que atienden pacientes en entornos intrahospitalarios y ambulatorios.

En esta 2.ª edición se ha actualizado todo el contenido de la obra y se ha hecho énfasis especial en las mejores prácticas de la detección y evaluación nutricional. Además, se ha incluido una gran variedad de guías nutricionales como desnutrición, incremento de peso en el embarazo, enfermedades cardiovasculares y diabetes, y procedimientos de tratamiento invasivo y no invasivo para la obesidad. La obra se divide en dos secciones, la primera aborda la evaluación y soporte nutricional en las diferentes etapas de la vida mientras que la segunda, lo hace sobre los padecimientos con mayor relevancia nutricional. Al final de la obra, se incluyen apéndices útiles con las interacciones entre alimentos y medicamentos, pruebas de laboratorio complementarias y suplementos dietéticos y herbales, entre otros.
---
---
---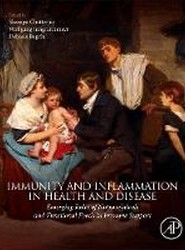 ---