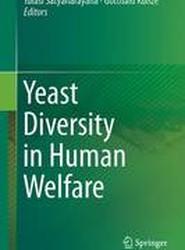 ---
An accessible introduction to behavioral epigenetics, The Developing Genome explores how experiences influence genetic activity. We develop as we do not because of the genes we have, but because of what our genes do. The Developing Genome explains this new discipline and its revolutionary implications, changing how we understand development and evolution.
---
---
Now in a revised second edition, Nutrigenomics and Proteomics in Health and Disease brings together the very latest science based upon nutrigenomics and proteomics in food and health. Coverage includes many important nutraceuticals and their impact on gene interaction and health.
---
---
---
---
A practical guide to personalized health and nutrition, from distinguished physician Dr. Sharad Paul.
---
---
---
Improve clinical competence and performance, deliver better health care, and enhance patient outcomes.

Continuing Professional Development in Medicine and Health Care helps you design, deliver, and evaluate evidence-based continuing education and professional development programs with the goal of keeping practitioners' knowledge, skills, attitudes, competencies, and performance current and patient centered.
---
---
---
An essential manual for the future of genetic counseling Practical Genetic Counseling for the Laboratory is the first book to codify the theory and practice of laboratory genetic counseling in an accessible and comprehensive format. With contributions from laboratorians, geneticists, and genetic counselors from more than 30 institutions, it offers a manual of standards and practices that will benefit students and counselors at any career stage. Topical coverage includes: · Interpretation of genetic tests, including those specific to biochemical genetics, cytogenetics, molecular genetics, and prenatal screening · Elements for education and training in the laboratory · Practical guidelines for test utilization, test development and laboratory case management · Counseling skills, including the consideration of ethical dilemmas · Nonclinical considerations, including sales and publishing
---
---