Showing
10
of 25 results for
This is a practical, empathetic guide to help sufferers navigate through the heavy fog of bereavement.
---
---
This is the only practical guide to overcoming anxiety, compassion fatigue and other challenges of day-to-day life on the front line of healthcare.
---
---
This is the first pelvic floor health book aimed at ALL women, including trans women, outlining the importance of understanding your pelvic floor and how it impacts on overall health, fitness and wellbeing for life - not just around pregnancy and childbirth.
---
---
For those currently in therapy, seeking therapy, considering returning to therapy, or supporting a loved one through it, this is the definitive companion to the therapeutic experience.
---
---
This book will empower you to get your feet functioning as they should do, without any medical intervention. Includes a 4-week plan of quick-and-easy exercises to get your feet back into shape, plus solutions for specific foot issues, from plantar fasciitis to fallen arches.
---
---
Get Your Head in the Game is the first book to tackle the issue of mental health and its relationship with the most popular sport in the world, football.
---
---
Rachel Haynes survived bowel cancer, not once, but twice. There have been many unexpected consequences ... this is her story. Exploring the ups and downs of treatment with sensitivity, humour and brutal honesty, Rachel reflects on the psychological impacts of survival not only on herself but on those who have supported her.
---
---
Most people in the West fail to get enough sleep, which can contribute to serious health problems. Reading this book, and acting on its advice, could be the single best thing most people can do to boost their health and wellbeing.
---
---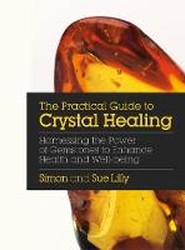 The ultimate handbook on the use of crystals for healing, with expert guidance on how to achieve results - this is a great addition to every crystal enthusiast's library and a must-have for beginners.
---
---
The phenomenon of trauma occurs when extremely stressful events shatter your emotional and psychological well-being, overwhelming your ability to cope. Research by the charity PTSD UK has found that 1 in 2 people will experience trauma at some point in their life, and 20% of those will develop post-traumatic stress.
---
---