Showing
10
of 17 results for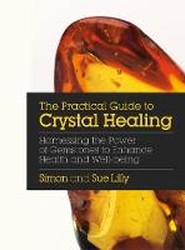 The ultimate handbook on the use of crystals for healing, with expert guidance on how to achieve results - this is a great addition to every crystal enthusiast's library and a must-have for beginners.
---
---
The phenomenon of trauma occurs when extremely stressful events shatter your emotional and psychological well-being, overwhelming your ability to cope. Research by the charity PTSD UK has found that 1 in 2 people will experience trauma at some point in their life, and 20% of those will develop post-traumatic stress.
---
---
In this important and highly accessible book, Leon Chaitow outlines a wide range of tried and tested natural approaches to pain relief, as well as groundbreaking research including the role played by fascia in the experience of pain and a whole host of breakthrough mind-body techniques.
---
---
Reproductive reflexology is a minefield for practitioners with much conflicting advice being given in terms of what we can and cannot do.
---
---
---
Tara's childhood was scarred by the debilitating mental illness of her father and by her mother's death from cancer when she was thirteen. Caught up in grief and despair, Tara and her older brother Adam developed a deep, caring bond, but Adam struggled silently with growing anxiety and depression.
---
---
An essential guide to improving the quality of your rest using proven strategies for getting to sleep and staying asleep
---
---
An intelligent, thought-provoking book that argues that experiences of psychological distress and episodes of mental ill health can provide us with glimpses into a spiritual dimension of reality that lies beyond our ordinary perception.
---
---
The personal account of a mother of two shocked not only to be diagnosed with stage 4 bowel cancer, but told that she is a statistical anomaly
---
---