Showing
10
of 26 results for
For thousands of years the human heart remained the deepest of mysteries; And yet the heart still feels sacred: just before the operation to fit one of the first artificial hearts, the patient's wife asked the surgeon if he would still be able to love her.
---
---
Research in psychology and neuroscience shows that we feel empathy most for those we find attractive and who seem similar to us and not at all for those who are different, distant or anonymous. This book demonstrates that, when faced with moral decisions, we must choose reason and compassion, not empathy, as our guides.
---
---
The author's tribe are her lively children and her filmmaker husband, Simon, who has Motor Neurone Disease and can only communicate with his eyes. An invocation to all of us to love as hard as we can, and live even harder, this is the author's urgent and uplifting letter to a husband, family, friends, the natural world and the brightness of life.
---
---
In the summer of 1953, maverick neurosurgeon William Beecher Scoville performed a operation on a twenty-seven-year-old epileptic patient named Henry Molaison. The operation failed to eliminate Molaison's intractable seizures, but it did have an unintended effect: Henry was left profoundly amnesic, unable to create long term memories.
---
---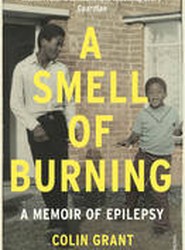 He shows us the famous people with epilepsy like Julius Caesar, Joan of Arc and Vincent van Gogh, the pioneering doctors whose extraordinary breakthroughs finally helped gain an understanding of how the brain works, and, through the tragic tale of his brother, he considers the effect of epilepsy on his own life.
---
---
At the age of thirty-six, on the verge of completing a decade's training as a neurosurgeon, Paul Kalanithi was diagnosed with inoperable lung cancer. One day he was a doctor, the next he was a patient struggling to live. In this book, he offers a life-affirming reflection on facing our mortality and on the relationship between doctor and patient.
---
---
Presents an exchange between a writer with a longstanding interest in moral psychology and a psychotherapist with a training in literary studies. In this book, they consider psychotherapy and its wider social context from different perspectives, but at the heart of both their approaches is a concern with stories.
---
---
WINNER OF THE WELLCOME BOOK PRIZE 2016 Pauline first became ill when she was fifteen. What seemed to be a urinary infection became joint pain, then life-threatening appendicitis. After a routine operation Pauline lost all the strength in her legs. But Pauline's tests are normal: her symptoms seem to have no physical cause whatsoever.
---
---
The author narrates his own agonising experience of depression. In this book, he also portrays the pain of others, in different cultures and societies whose lives have been shattered by depression and uncovers the historical, social, biological, chemical and medical implications of this crippling disease.
---
---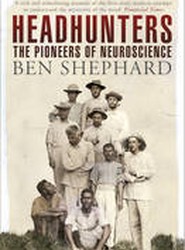 How did the human brain evolve? Why did it evolve as it did? What is man's place in evolution? This book explores the big ideas about the brain, the nervous system and man's place in history. It reveals how science actually works - the passions, the irrational flashes, the moments of insight; the big ideas that work and turn out to be wrong.
---
---