Showing
10
of 44 results for
Endometriosis effects 1 in 10 women in the UK (176 million worldwide), the same number as diabetes. Combining medical advice with guidance on lifestyle changes and diet, the authors provide vital information for women who suffer from a disease for which there is no known cause or cure and can take up to 8 years to diagnose.
---
---
Around 500,000 people in the UK suffer from type 1 diabetes - about 10 per cent of the total community of people who suffer from diabetes overall. The author has discovered that there are actually a great many things you can do to manage the condition, minimise its side effects and improve your overall health. This book presents his findings.
---
---
The Personalised Diet helps readers understand the fascinating science behind their work, gives them the tools to create an individualized diet and lifestyle plan (based on their reactions to favourite foods) and puts them on the path to losing weight, feeling good, and preventing disease by eating in the way that's right for them.
---
---
Our skin is the one organ that most accurately reflects our inner health and wellbeing and yet it is rarely understood.
---
---
Each plays a role--but it's the synergies created by this "Mix of Six" that can bring about real shifts in health and well-being in as little as six weeks, significantly improving quality of life and positively supporting conventional cancer treatments.
---
---
IF YOU'RE TIRED OF BEING AT WAR WITH YOUR BODY, THEN THIS BOOK IS FOR YOU. We believe that our bodies are the problem, but the truth is that our bodies are not the problem. Where there is no such thing as a `bikini body diet' and 97% of women don't hate the way they look.
---
---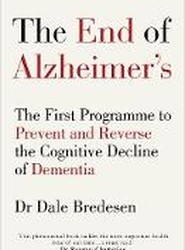 Rewriting the science of Alzheimer's Disease, this book presents the first proven plan to reverse Alzheimer's Disease. Revealing that AD is not one condition but in fact three, it outlines 36 metabolic factors, including micronutrients, hormone levels and sleep, which together can trigger downsizing in the brain.
---
---
After progressive multiple sclerosis landed Dr Wahls in a tilt/recline wheelchair, she exhaustively researched autoimmune disease and brain biology, and embraced the concepts of functional medicine. The Wahls Protocol gave Dr Wahls her life back.
---
---
Offers readers practical ways to improve their health and wellbeing to be ready for conception and pregnancy. This book features: over 50 recipes with key nutrients to nourish your body; cleansing plans to optimize your health; targeted advice for those undertaking IVF; and, advice on how to rebalance after miscarriage.
---
---